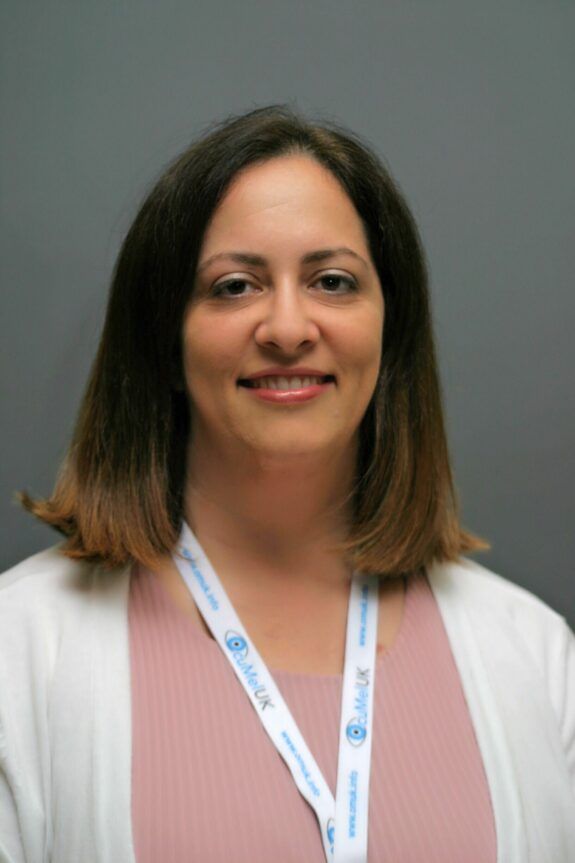 Jo is the National Director of a charity that supports people with ocular melanoma, a rare type of cancer. Through her work with OcuMel UK, and becoming involved with the team at Melanoma Patient Network Europe, she became familiar with the difficulties some patients faced and how other patient groups had worked to influence change. She is a member of the WECAN Training programme for Evidence-based Advocacy, and here in the UK, she is a member of Cancer52 and Genetic Alliance, which has helped shape the work she is involved in.
Jo believes in the statement that 'knowledge is power' and works with her community to increase knowledge levels. They have built a Knowledge and Strategy community, where they share and discuss scientific papers and run a weekly 'book club' where scientific papers are compared. She feels patients should have the information and support they need at a time they need it, and has recently launched a service for ocular melanoma patients and family members to receive professional emotional support.
In terms of research, it became clear the patient voice needed to 'at the table' at the beginning of any work for it to be effective. Having learnt more about patient pathways, how medicines are developed, she is now focusing on access to treatment and looking at how she can encourage the right type of research to help her cancer community. Although she has experience of a rare cancer, following the passing of her father, she appreciates that even the more common cancers have subtypes, so she feels it's important that work is not duplicated and that solutions help across communities.
Since joining the DATACAN's PPIE group, Jo is learning how cancer data is captured, stored, used and can bring questions from the rare cancer communities so their needs are included in plans going forward.