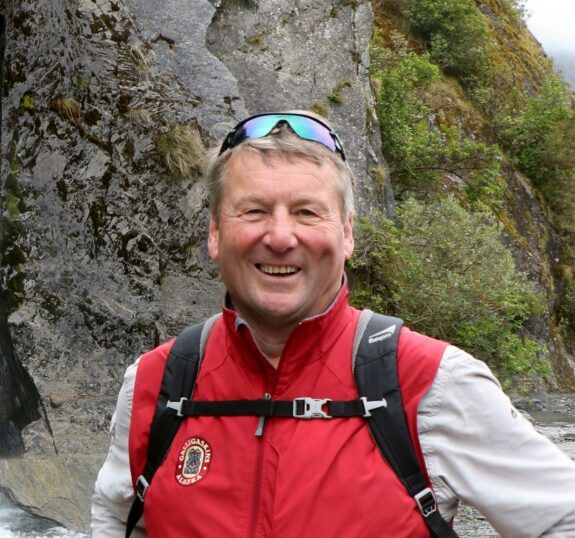 John was diagnosed with a Dukes stage 2 bowel cancer in transverse colon following an emergency presentation with a rectal haemorrhage.
He was born in the Cambridgeshire Fens in the East of England, went to school in the Midlands, and is a Business graduate from Coventry University. He now lives near Harrogate. John had a career in industry and owned his own lighting design and distribution company for 20 years which he sold in 2015.
Since his operation John has acted as a 'friend' to others who are going through similar experiences with bowel cancer. A role that he get immense satisfaction from.
John is currently a Patient Advocate for Bowel Cancer Intelligence UK and Yorkshire Cancer Research and has represented the BCI UK at the GB Colorectal Surgeons Conference, the Public Health England Conference and also the UK Government's cross party 'Battle against Cancer' Conference. He also sits on the NHS Colorectal Expert Group which is charged with producing 'The Clinical Advice for the Commissioning of the whole Bowel Cancer Pathway'.
John now willingly gives his time to try and help with the improvement of the outcome of all bowel cancer patients.
John says 'I feel that I am one of the lucky ones. My personal aim is to help take the luck element out of the diagnosis and treatment of this disease'.
John is married with two adult daughters and two grandchildren. He loves travelling and seeing the world, golf, cycling, art, antiques, photography, and family history research and can trace his family back to the winning side at the Battle of Hastings in 1066!