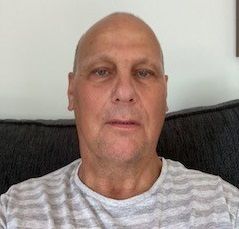 Steve lives in Cornwall with his wife and three grown up children close by. His latest diagnosis shows that his cancer has spread to the hip, spine and lymph nodes, however he still tries to lead an active and positive life.
Throughout the course of his diagnosis and treatment, Steve has been treated at four different hospitals in the UK where he discovered that his health care data is not shared efficiently between trusts.
This led Steve to look into why health care data is not shared between hospitals and is how he came across patient involvement. Steve's first foray into patient engagement was with the University of Aberdeen. He then came across DATA-CAN and strongly believes that the programme will help find a way to make each NHS trust in the UK share their data to benefit patients.