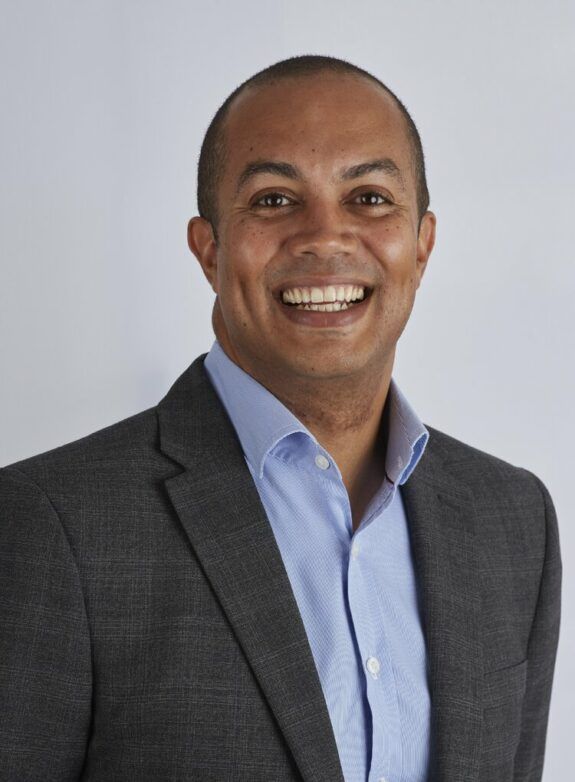 Prior to this role Richard was the AHSN Commercial Director providing executive leadership on all commercial, innovation and wealth creation objectives.
Richard is an established member of the NHS Assembly, a national forum to help shape the delivery of the NHS Long Term Plan and is also a founding member of the BME Leadership Network – a network for NHS leaders from black and minority ethnic backgrounds, He is also a member of the recently established independent task force, launched by NHS Confederation to support NHS organisations increase the diversity of their boards and governing bodies.
Richard is also a private sector board member the Sheffield City Region Local Enterprise Partnership (LEP) and chairs their Policy Board. He is a Visiting Fellow at Sheffield Hallam University and chairs the strategic advisory board of its Advanced Wellness Research Centre (AWRC) a £14m research institution established to develop innovations that will improve population health and physical activity. He is also a director of Legacy Park Ltd – the independent organisation which hosts the unique Sheffield Olympic Legacy Park where the AWRC and other leading bodies are based.
Richard is currently representing the UK on the Global Scientific Committee which is curating the 44th International Hospital Federation's World Hospital Congress taking place on 3-5 November 2020 in Barcelona, Spain with the theme "People on board, transforming healthcare".
Before joining the AHSN Richard was Head of Commercial and International Innovation at NHS England. His role involved developing national programmes that maximise benefits to patients and the NHS, in addition to supporting the UK economic growth agenda, by promoting and facilitating commercial opportunities, both domestically and internationally.
Richard was also a creator and the Managing Director of NHS Global, a precursor to Healthcare UK, established to support the delivery of health care expertise to international markets.
Richard created and led the NHS Innovation Challenge Prizes at the NHS Institute for Innovation and Improvement, a role that involved improving the culture of innovation in NHS organisations.
Richard was a core member of the NHS National Leadership Council, and has previous acute and commissioning senior management experience. He is a Fellow of the Royal Society of Arts and a Leadership Fellow of St George's House, Windsor Castle. Richard is also a non-executive director of Maltby Learning Trust, a multi-academy trust of secondary and primary schools across Rotherham. He joined the NHS from the BBC as a graduate trainee
LinkedIn: https://www.linkedin.com/in/richarddstubbs
Twitter: @richarddstubbs