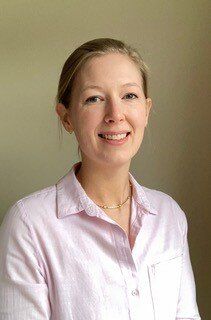 Sarah Bailey is one of the University of Exeter's representatives on the DATA-CAN management group. She is a Senior Research Fellow in the Discovery Group, and part of the CanTest collaborative, at the University of Exeter Medical School.
Sarah's programme of research is focussed around the use of routine blood tests to identify patients at risk of cancer in primary care, the impact of multimorbidity on cancer diagnosis, the evaluation of new cancer detection strategies in primary care, including the faecal immunochemical test (FIT) for colorectal cancer. Her work is supported by grants totalling over £2million from sources such as the NIHR, Cancer Research UK, and the Department of Health's Policy Research Unit.
Upon moving to the Discovery Group led by Prof. Willie Hamilton in 2014, Sarah began her PhD on the association between thrombocytosis (raised platelet count) and cancer diagnosis. Her PhD found that thrombocytosis is an important risk marker of undiagnosed cancer in primary care, particularly in men aged over 40 years. This work has had a significant impact on clinical practice since its publication in 2017, and was the top-rated paper of the British Journal of General Practice in that year.