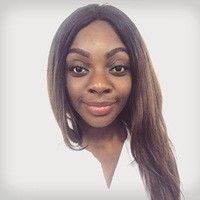 Yvonne's day-to-day work centres around ensuring patients' voices and priorities are heard across healthcare research and delivery by scientists, clinicians and regulators alike. She has over 5 years of experience in clinical research with children, their caregivers, adults, physicians and allied healthcare professionals. Her research experience also includes patient safety, the use of patient-reported outcome measures to improve the patient experience and enhancing the accuracy of data in clinical trials with electronic clinical outcome assessment technologies.
Alongside this, Yvonne offers consultancy and medical writing services to the Life Sciences industry including pharmaceutical, medical device and biotechnology companies. She seeks to integrate the patient perspective into the heart of her work to improve health outcomes for all.
At DATA-CAN she primarily gets involved in media and communications activities to spread the message to industry, the public, patients and caregivers alike about the power of health data to improve cancer care.